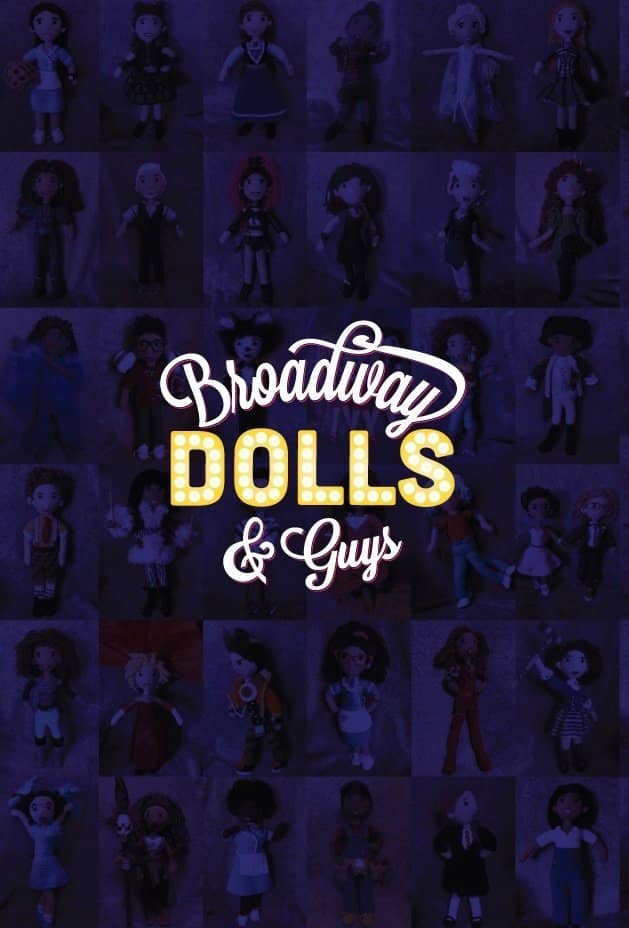 Broadway Dolls & Guys (Paul Aguirre, creator/owner) are personalized, one of a kind crocheted dolls approx. 15" tall! Each doll is created by Paul who captures as much detail as possible in these amigurumi art pieces. Broadway Dolls has created dolls for Broadway's André De Shields, Patti Murin & Tamyra Gray and more. A great gift for any theatre fan or performer in your life who you want commemorated in a special, unique way!

We also create signature small Broadway Props including the Mean Girls Burn Book, Evan Hansen's cast, and a cherry pie from Waitress with bake shop scents infused. Newly added we have a Beetlejuice Beetle Brooch and microphones from Six which are perfect for your Six cosplay.

Most recently, we introduced our Collectible Cards series which include 9 cards per set, featuring some of our favorite Broadway Dolls.